Accessories
All our rental equipment can be delivered with accessories, so we offer a complete and hassle-free solution to work at the push of a button. The most common accessories are listed below, but please do contact us with any other requirements as we have a considerable stock of tailored accessories – from past projects – which may fit your process as well.
Piping, hoses and air valves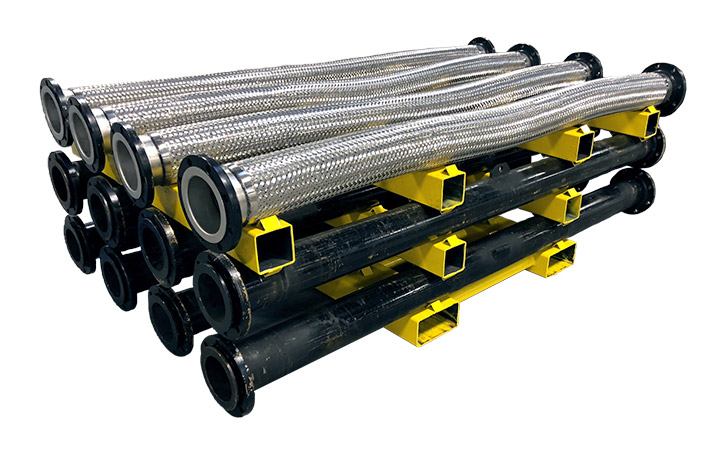 We offer piping suitable for low and medium-pressure operation. To allow big flows at low speed (thereby reducing sound), we have large-diameter piping of up to DN500 in our fleet.

We have both plate piping and special RVS316 pipes. The pipe work is modular and comes in standardised lengths and with flanges to connect to elbows, t-pieces, valves and reducers (DN25 to DN500, ANSI 4" up to 12").

In addition, we have RVS316 flexible hoses in various diameters up to DN250, as well as flexible hoses DN080 for small flows and for plant-air compressors.
Electrical provisions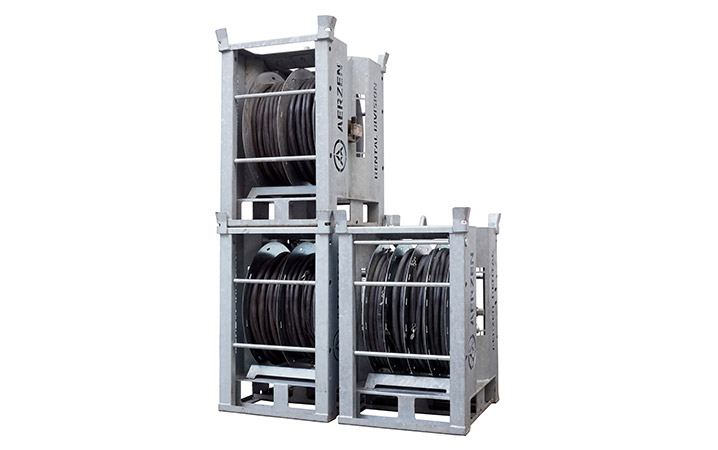 We focus on supporting our clients with electrical power solutions by supplying power cables that are able to power single compressors of up to 355 kW. The power cables are modular and, with the use of connecting boxes, can be supplied in any length you require.

We offer an IT transformer 630 kVA for outdoor installation and TN transformer up to 1000 kVA for indoor installation for low voltage (690 V). For medium voltage we apply multi-voltage transformers with field dividers up to 3200 kVA.

Besides power provisions we also support the integration of our rental equipment into your process control system, for which we provide tailored solutions (e.g. Profibus, 4 to 20 mA, potential free contacts).
Diesel power generators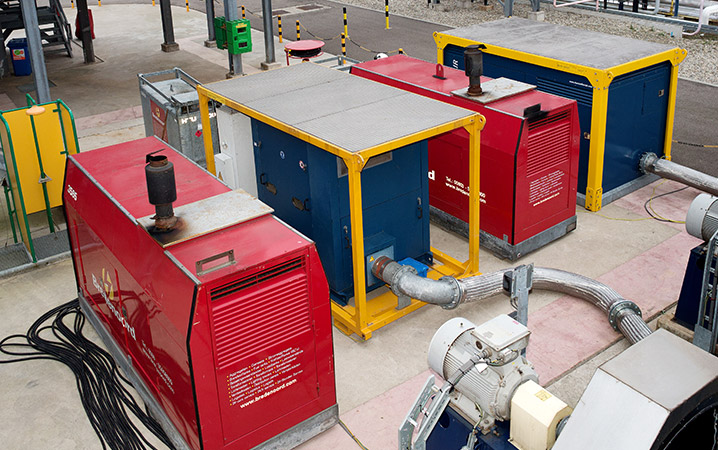 Although we are fully focused on electrically driven equipment, we can arrange diesel power generator sets from 30 to 2,000 kVA with fuel tanks and including fuel management, which we provide in close cooperation with a select group of trusted suppliers.

Even renting diesel power generators with us improves your economy, as we select the generator to match your process demand. As with the blowers, the compressors have variable speed drive power and therefore fuel economy is maximally optimised.

Do consider, though, that diesel fuel costs more than electricity and might work out to be the biggest part of the entire rental, generally being triple the cost per kW compared with an electrical power supply. That said, with diesel power generators their operation is fully under your control, regardless of the load of the local power grid.
Cooling, water-air separation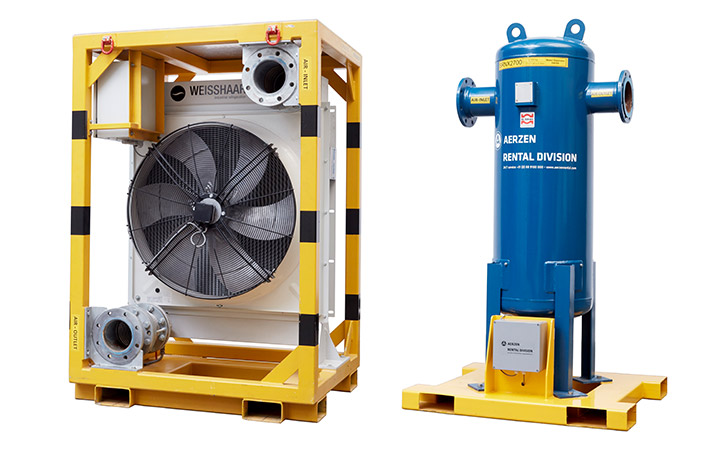 For many applications, a little heating of the air is useful and in some cases even necessary for the process activation. However, whenever temperature needs to be restrained, for instance with plastics or food products, we offer the option of air-air coolers, which cool air down to approximately 10 °C above the ambient temperature.

If you can provide cooling water (or if we can extract water from soil or we have a cooling skid) we can apply water-air coolers to cool down to any temperature required.

Behind the coolers, we can provide modular water-air seperators so that condensate (even if in large volumes) can be separated.
Aeration grids
Aerzen her roots lay in the supply of blower and turbo blowers for delivering oxygen into WWT plants , surface water and/or aerobic processes. Aerzen Rental supplies next to wire, piping and blowers also robust (suited for rental) fine coarse bubble aeration grids.
Our aeration grids can be put to replace any type of aerating system(including) surface aerators offering highest oxygen transfer rate. When the bottom of tanks are not level our things are in the way we also offer floating aeration grids. For catching sediment or plastic in rivers we also offer aeration tubes which can be placed across a channel
Plant air dryers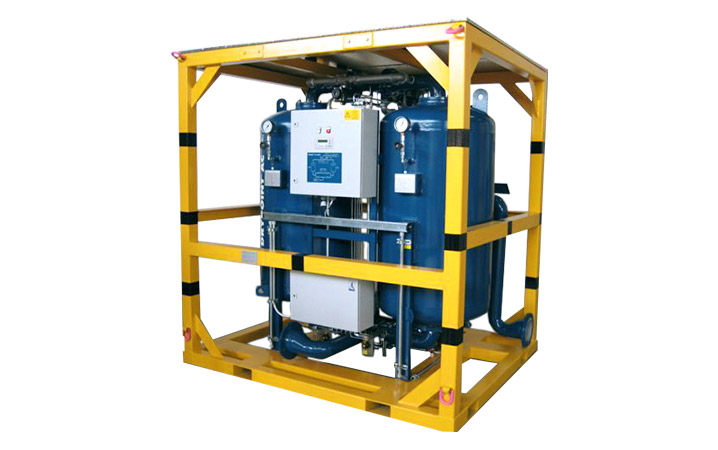 To support our clients with their oil free plant air systems we offer dryers. Our dryers are used for plant/process air but also have application in sand blasting and to evacuate water from tanks or pipes. Our dryers are most robust cold regenerating dryers hence we are actively including zero loss dryers to our fleet. Do ask for our abilities so we can meet your requirements also when even higher dew points up to -70degr.C we may offer solutions.