Pay-per-use
The air you need, when you need it!
Economical.
Pay-per-use enables clients to keep their cost structure low and therefore minimise demands on cashflow, moving capital expenditure to operational expenditure. To achieve this, AERZEN RENTAL will work closely with you to find an optimal solution for how to value each provision. Pay-for-use contracts have a minimum duration of one year.
Concept of pay-per-use.
Pay-per-use is tailored to the client's requirements and can be set up on a fee payable per period basis, or in relation to actual operating hours. The service level is also variable, from incidental inspection up to full service including contingency solution. To find the right setup, we strongly recommend a meeting with one of our account managers.
Seasonal demand.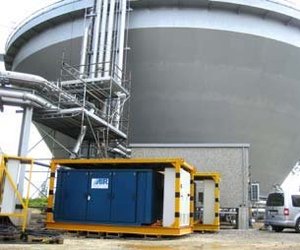 To address seasonal peak demand (such as harvest periods, high water flow, etc.), additional capacity may be required. These temporary requirements are not suited to capital expenditure as they have a very poor ROI, especially when also considering the required infrastructure, maintenance and carbon footprint. Rental is not only more economical, but is also a hassle-free solution as AERZEN RENTAL takes care of the equipment and all maintenance. (Day-to-day care remains the responsibility of the client.) For regularly occurring jobs, we offer seasonal contracts in which the availability and commercial conditions can be agreed in advance for several seasons.