Profile
AERZEN Rental
Aerzen Rental rents high-quality oil-free blowers and screw compressors supplied by the German manufacturer Aerzen, which was established in 1864 and produced its first blowers in 1868.
Aerzen Rental`s unique portfolio covers the entire pressure range – from vacuum (-500 mbar) to compressed air (10 bar) – with 100% oil-free blowers and compressors.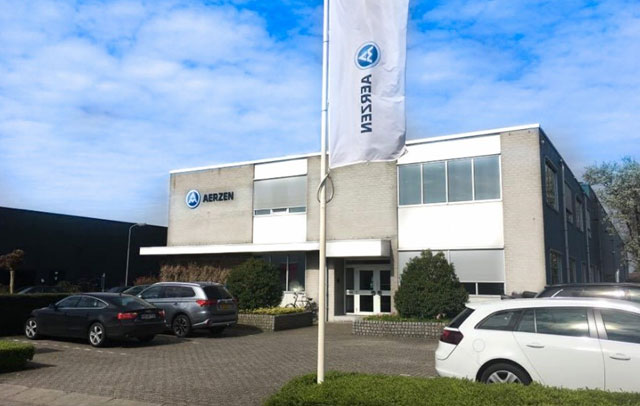 Our comprehensive range of machines coupled with the experience and dedication of our specialist team guarantee that we can always assist you in the event of an emergency or when repairing your existing machines and provide you with support in testing new applications. The services we provide prevent costly downtime and also eliminate capital expenditure for new equipment that may only be needed for a limited time. With Aerzen Rental, you only rent the services and machines that you actually require.
Aerzen Rental is a wholly owned subsidiary of Aerzener Maschinenfabrik GmbH and takes full advantage of the expansive network of Aerzen companies in Europe. These companies not only function as a depot for rental units, but also as local service companies to provide you with the support you need wherever you are.
Aerzen Rental is always close at hand.
---
Values
24/7
EMERGENCY
ALWAYS BY YOUR SIDE
NON-STOP PARTNER
Quick
DEPOTS THROUGH EUROPE
TRANSPORT PARTNERS
TURN-KEY
Bespoke
SPECIALISTS ENGINEERS
WIDE APPLICATIONS FIELDS
OIL-FREE AIR FLOW INSURANCE
Performance
150 UNITS; 350.000 M3/H FLOW
CLEAN AIR
ENERGY-EFFICIENT
Vision 2022
AERZENER Maschinenfabrik will remain a family-owned company also in future. This is only possible when a solid basis of profit is set.
This is the only way to grant our company's independence and decision-making ability. To gain additional market shares and to reduce avoidable costs will be among our most important aims. Global expansion while keeping the parent company in AERZEN, extension of product range, region and demand-oriented product specifications as well as conquest of new market segments are the core-areas of our strategy of growth.
In strategic and operative business the AERZEN Group acts within the regulations of Corporate Social Responsibility / CSR being directed to responsibility in economy, law and ethics.